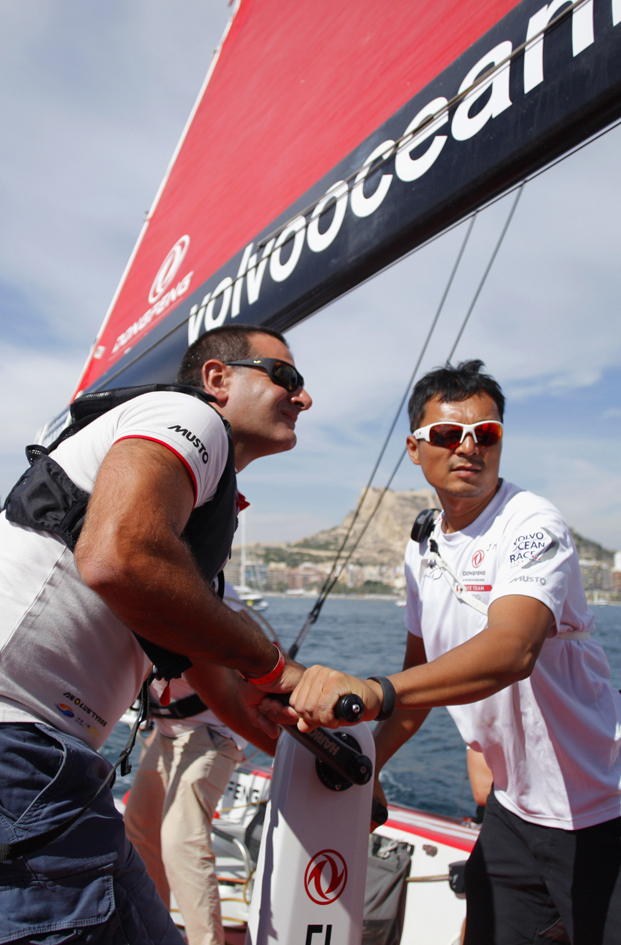 A seasoned sailor
Aitzol Burguete
Aitzol's whole life has been connected to the sea, first as an Olympic oarsman and subsequently as an inveterate sailor
My love of the sea started over 23 years ago, but I managed to make a profession of it in 2005. My wife Iratxe (b. Pamplona) and I (b. San Sebastian) bought our first yacht in 2003 so that the newly-arrived Ibon could join us as a new crew member. We decided to make a profession of it in 2005. As with any other business, its infancy was challenging, but very exciting. We started sailing with one or two people out of Hondarribia (voted best marina in 2003) and quickly discovered that teaching people to sail is just as rewarding and fun as sailing.
2007 was a great year. We were so busy helping people get sailing certificates that we were able to buy a second boat. We bought a bigger, faster boat to cater for advanced courses and to take bigger groups out sailing. In fact, we found teaching so enjoyable that we opened our own sailing school so we could teach our students the theory the need to pass their sailing exams. Once they pass the theory, they do the practical part of the exam on our boats. We bought the Gure Aitxe, a comfortable, easy-to-handle boat with beginners in mind, ours and others. It isn't easy to find a skipperless boat to rent.
The ultimate sailing companion
Iratxe Elso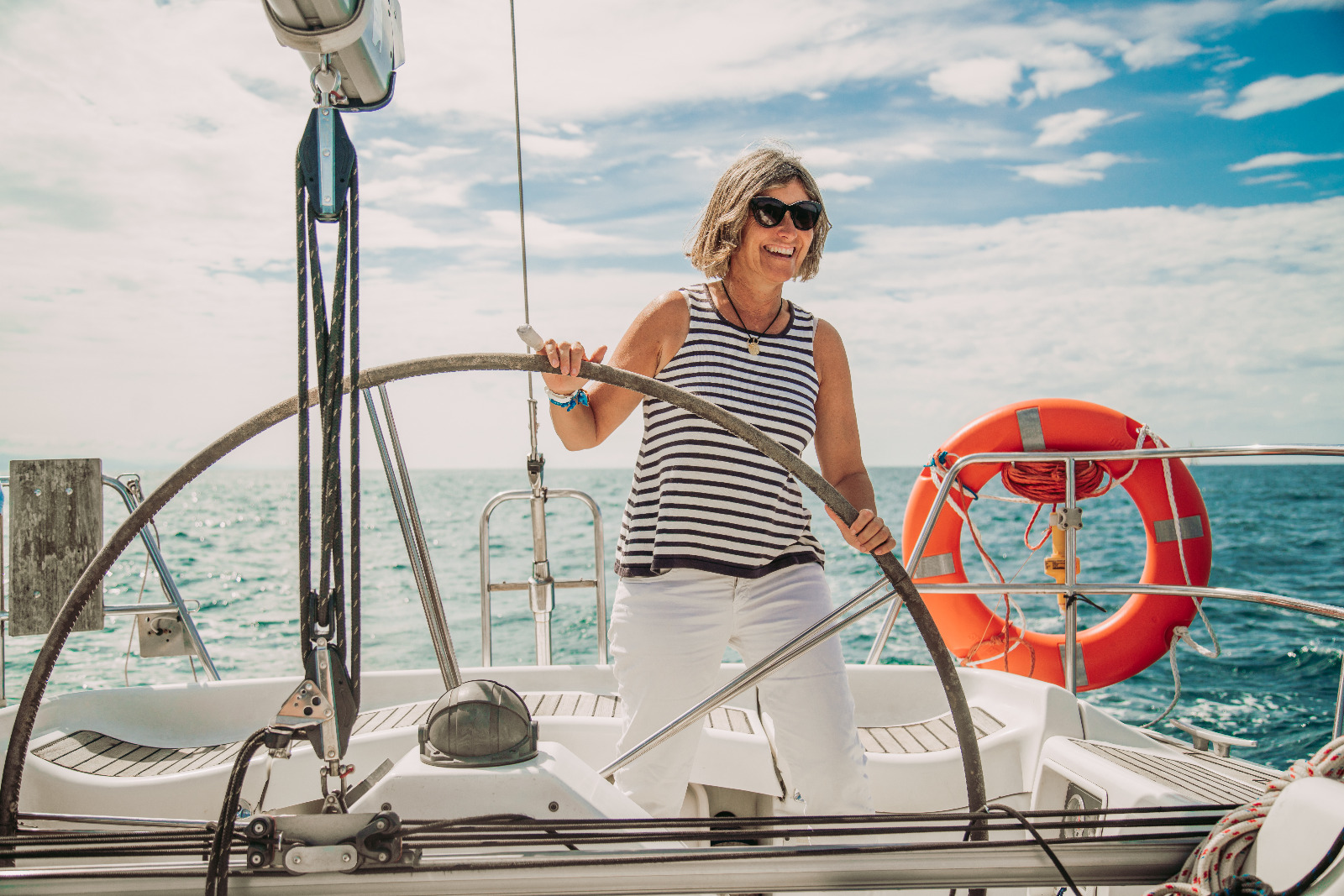 Dynamic and hard-working, Iratxe looks after public relations, event organization, protocol and communication. She also arranges video and photoshoots.
A founding member of Navegavela SL, Iratxe is in charge of communication, customer relations, and the organization of on-board events.
Every little detail is important on board a yacht. I like innovating and surprising our guests by adding something different to meet each group or customer's expectations, while making sure everyone stays safe and well-behaved.
My job is to charm our customers and gain their trust. We want them to come back and enjoy a unique, exclusive, private experience on our boats, be it in a small group, with a partner or friends, or on a work junket.