YOUR FIRST SAIL
Have you always wanted to know more about the world of sailing? Would you like to see the inside of a yacht? Does it sound exciting, enjoyable, fun and romantic? How about the feel of the ocean and the wind at the same time?
We'll make it easy and affordable
Come and try our 3-hour, mid-week special. It's perfect for getting out on the sea and getting started in the world of sailing. Sailing isn't only for the rich and famous. See for yourself. Once you've tried it, you'll be hooked. If you can't find the time, try harder or share it with somebody else.
We make the perfect gift vouchers!
Contact us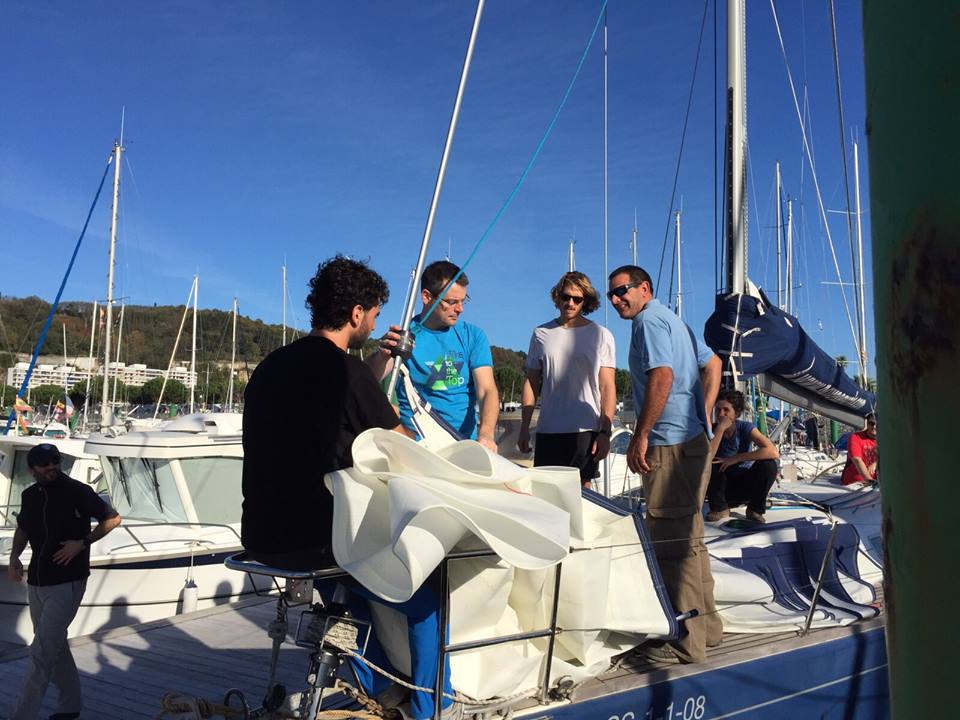 Skippered Charters
Our most popular product
Come and experience a day or week-end of sailing with your 'own crew' and our skipper. Come with your partner, your family or friends. You can arrange something private and exclusive. How much time have you got? We'll work out a route to suit your plans.
All our skippers are very professional, very safety-conscious and great with children.
What should you expect? To have an enjoyable, inspirational experience, see a side of the sea you never knew existed and discover the unique magic of sailing.
Our aim is for you to enjoy yourself and come back again sometime. Who knows? You might even skipper the boat yourself the next time. After all, that's what our school is for.
You choose when and where to go and we do the rest! We'll check the weather report and you will take the helm under our skipper's guidance and watchful eye. All our skippers are qualified sailing instructors, so we'll be delighted to show you how it's done.
Contact us
BAREBOAT RENTALS
Do you know how to sail? Have you got a certificate? Are you brave enough to take your loved ones out sailing on a yacht?
Sound like fun? You can set sail from Hondarribia or San Sebastian on a boat of your choice. Don't delay though, the sooner you book, the better!
We'll let you take one of our yachts out for an unforgettable day's sailing with friends or family. As soon as you get back, you'll want to book again.
You can rent our boats for a half day, a full day, weekends, Mondays to Fridays or for a full week. It's up to you. We'll be ready for you with the boat at the port of your choice.
Contact us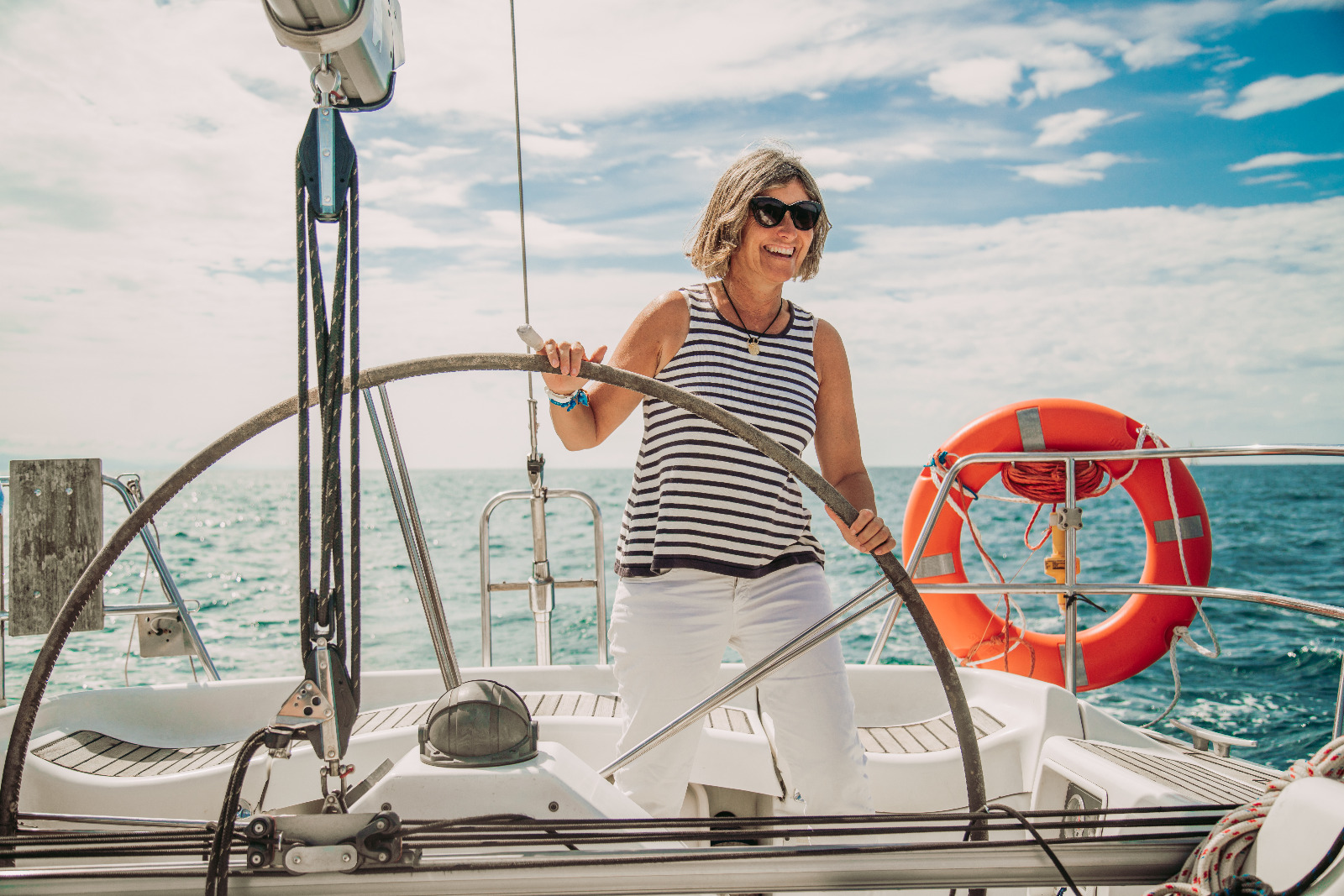 Monday to Friday or 7-day rentals
There's no better way to get to know the Basque coastline than by sailing along it
176 kilometre or 95 nautical miles
Rent one of our sailing boats, with or without a skipper, for as long as you want and visit the delightful ports along the Basque coast: the pretty, fishing port of Hondarribia with its medieval quarter, San Sebastian with its world-famous bay, Getaria a fishing village known for Txakoli wine and its mouse-shaped promontory, and many other gems such as Mutriku, Lekeitio, and Elantxobe. You can dock right in the middle of all of them. Get ready for a surprise that'll sweep you off your feet.
What's on today? More of the same? Sailing, on-board picnic, find a pretty cove, stop for a swim, have snooze and off to tonight's destination. A quick shower and off out to explore the town.
Your only worry will be where to have dinner?
After a good night's sleep on board, it's time for breakfast, a morning walk, a trip to the market for supplies and back to the boat for a few hours' sail onto the next destination.
Just imagine, a whole week sailing from one pretty coastal town to the next.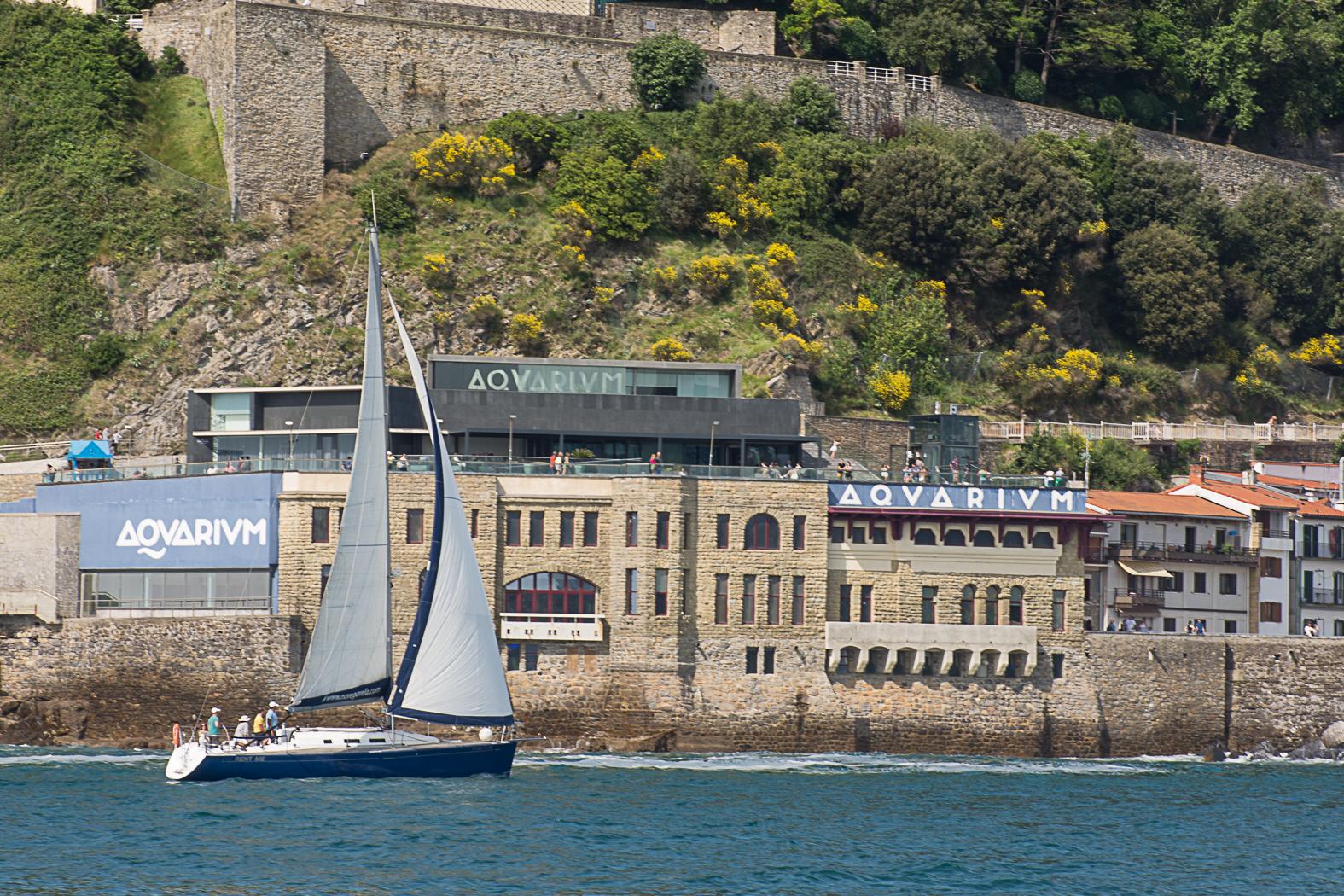 One-way trips
The Basque coast runs EAST to WEST, but if you let us know in advance, we can arrange a ONE-WAY trip for you. You can set sail from Getxo (and fit in a visit to the Guggenheim) and go ashore in San Sebastian or do it the other way round. You decide.
You could sail from San Sebastian to Getaria, Pasaia or Hondarribia for lunch or call into the pretty coastal towns of Lekeitio, Getaria, and Hondarribia with their rich cultural heritage, lively atmosphere and wonderful food. Sounds appealing, doesn't it?
The possibilities are endless. You can go wherever you want.
Just make a plan and go for it!
Contact us
Sailing regattas
Sailing can be a calm, relaxing experience with the wind gently rocking you from side to side. Yacht-racing, on the other hand, is a high-octane, highly technical pursuit that requires massive powers of concentration and a keen sense of strategy. It's a team activity with only one goal in mind: TO BEAT THE COMPETITION!
We compete in several prestigious regattas every year including the Getxo-Gijon, Hondarribia-Bordeaux, among others.
Are you up for it?
Contact us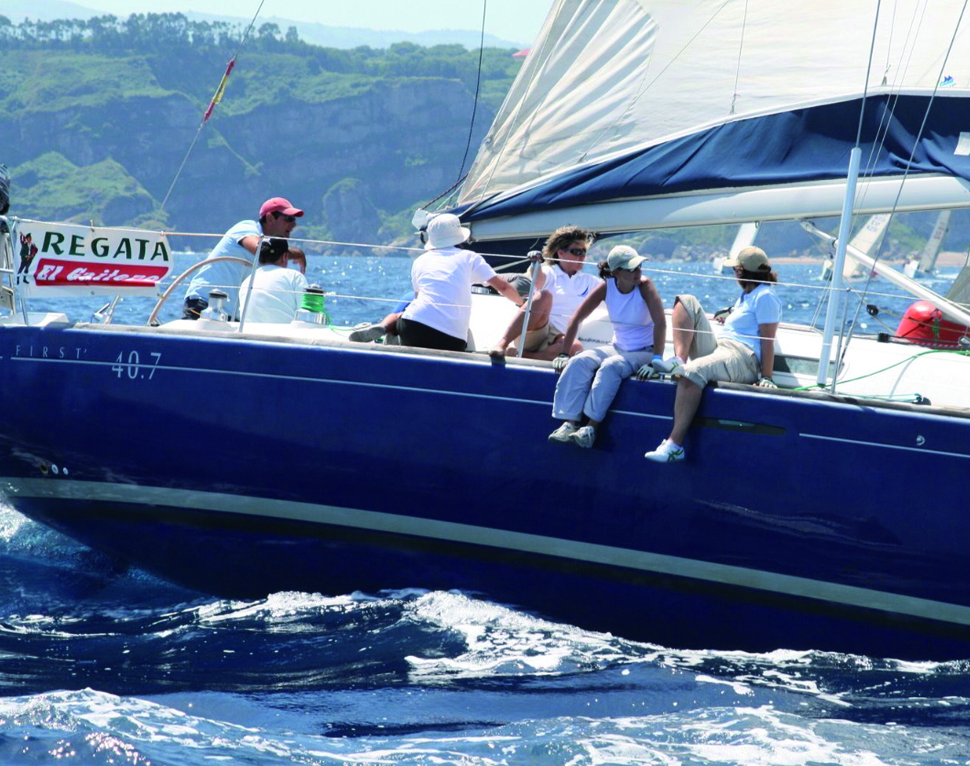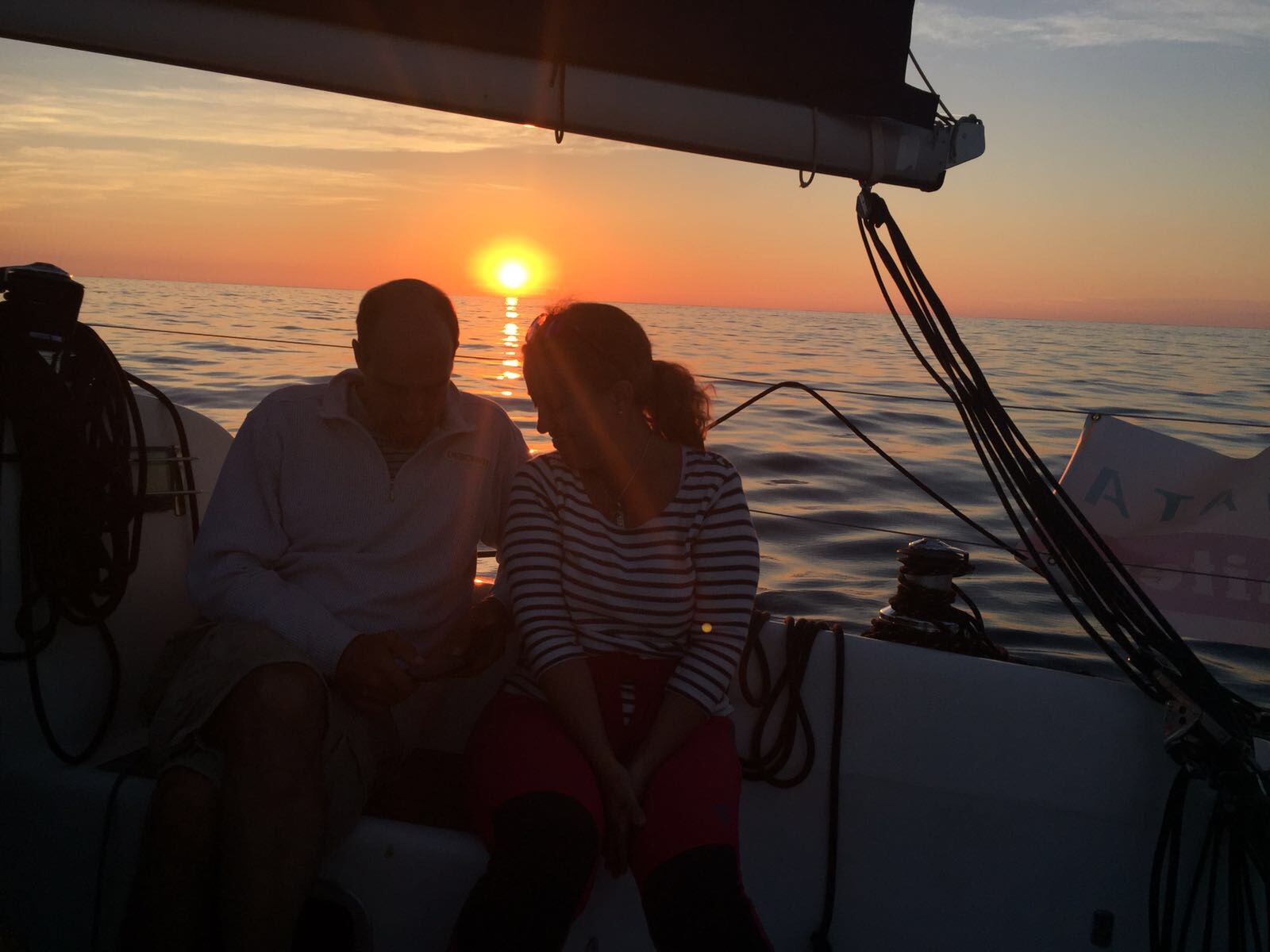 Sunset on board
The Sunset on Board experience is a 2-hour relaxing sail with unbeatable views of the sunset and San Sebastian. This short, deeply rewarding experience is a wonderfully indulgent way to treat yourself or your friends or family.
Contáctanos
Fireworks, the Concha Rowing Regatta and the flysch
These once-in-a-lifetime experiences are available during San Sebastian's Semana Grande festival, undoubtedly one of the major highlights on the city's events calendar.
There is so much to do and see from a boat all along the Basque Coast.
Festival fireworks, swims in the bay, sunsets, dinner on board. Watch a world-class fireworks competition from the middle of the bay and enjoy the spectacle from a whole new perspective.
Sail out into the bay aboard one of our boats and get to see the San Sebastian Rowing Regatta up close. It's one of the most spectacular maritime events in the city. Rowing enthusiasts will be back again next year for sure.
Discover the amazing rock formations of the flysch from the sea and if you're lucky, you might see some whales or dolphins along the way.
Despedidas de soltera, Peticiones de mano, Reportajes de fotos, Rodajes
What better place than on a yacht to say goodbye to your singledom, make a marriage proposal, do a photo shoot or film a movie scene?
We have everything you need on board to create memories to cherish forever.
You can bring your own food and drink or we can look after it and you can sit back enjoy a memorable day's sailing with friends. All our boats have fitted kitchens and fridges, with tables and audio speakers on the deck, and swimming platforms with showers at the stern.
Llámanos y la planeamos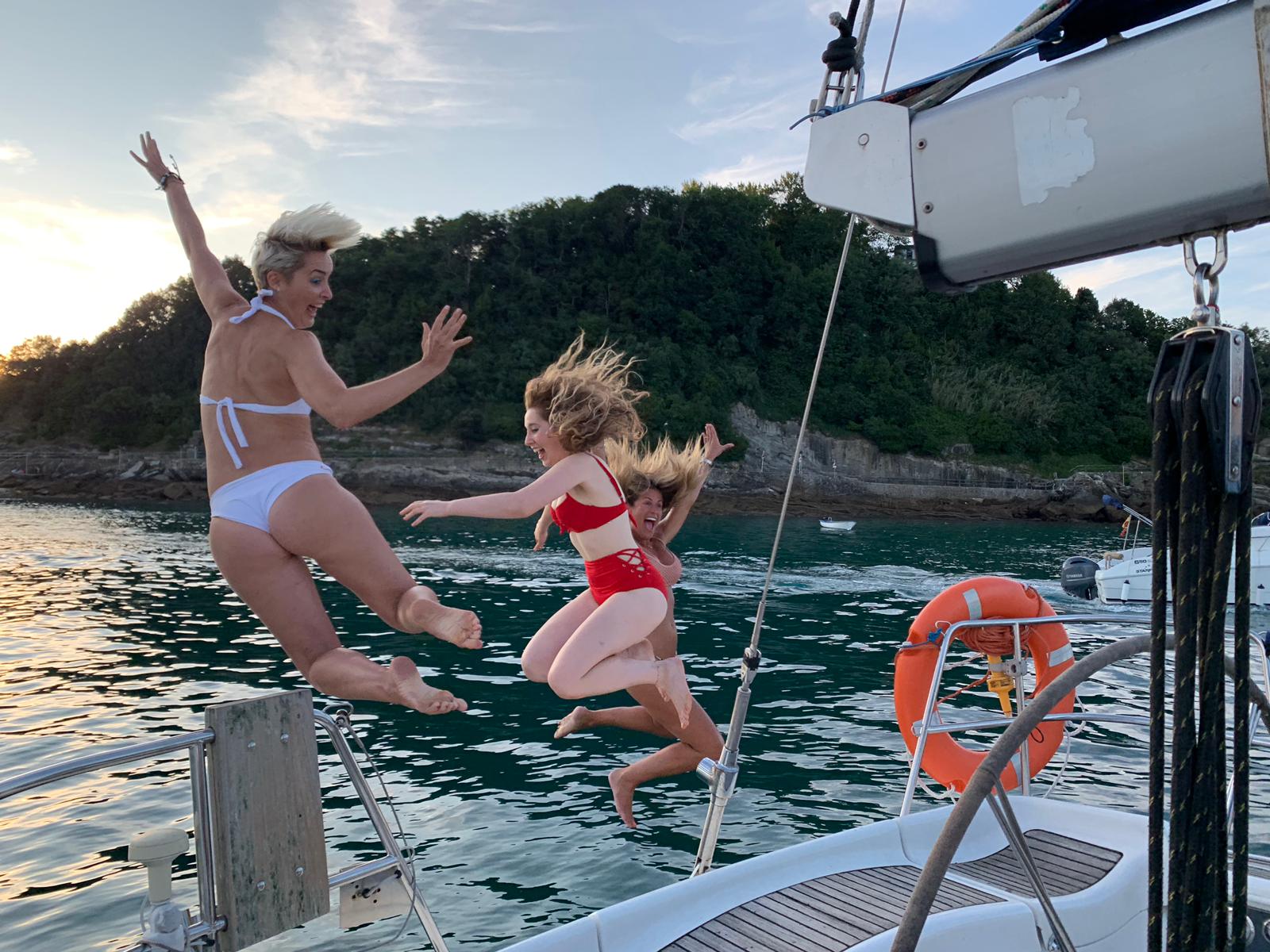 Event Management Companies
Yacht or flotilla sailing is a great incentive activity for employees and event management companies. Sailing is also popular as a Coaching and Teambuilding exercise as it strengthens the team and helps them grow. Delegation, coordination and trust all play a vital role in sailing.
We can cater for a maximum group of 115 people.
Contact us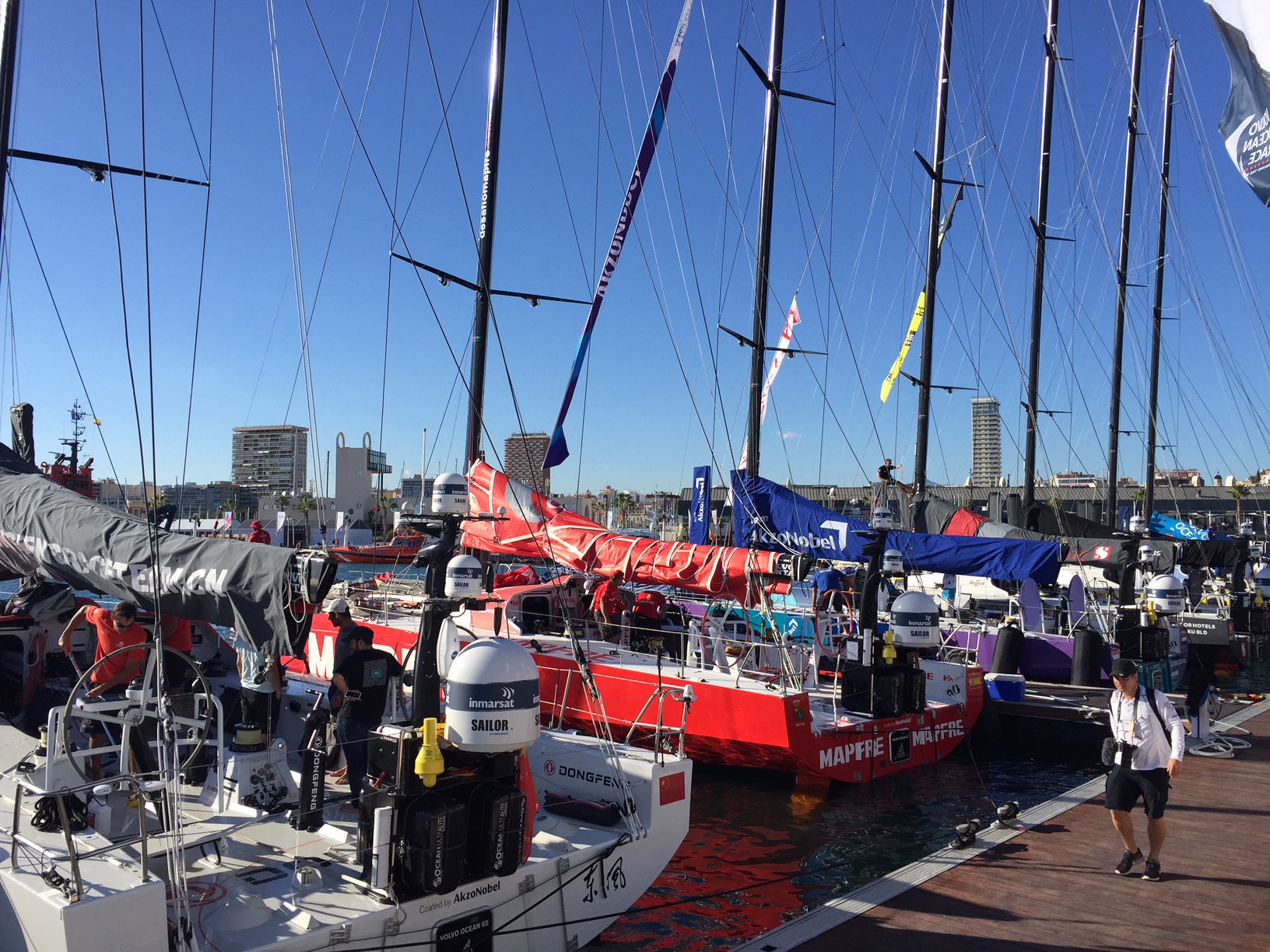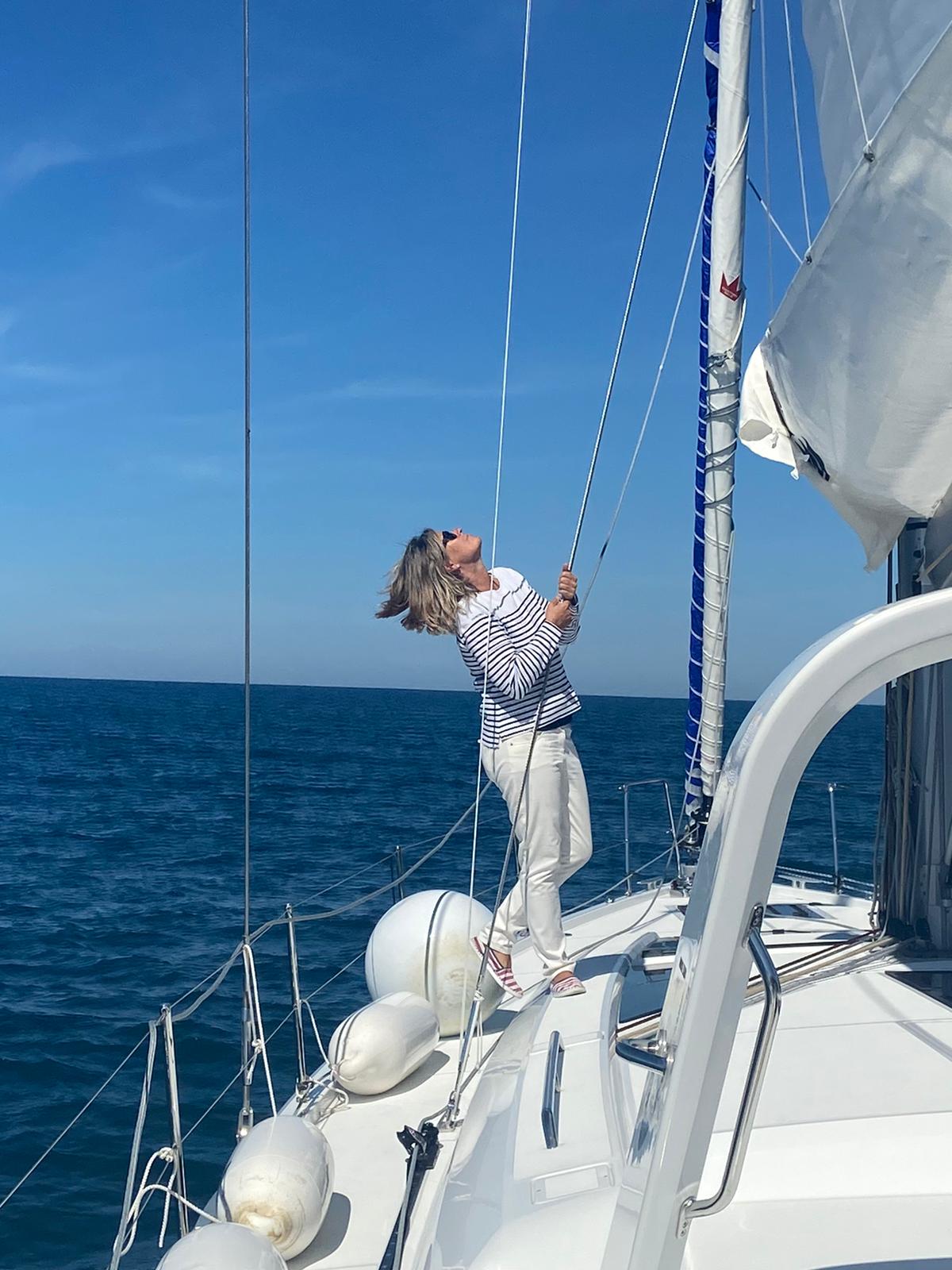 PREMIUM experience
Our premium services are perfect for clients who are looking for a top-quality, exclusive experience on a yacht.
Clients will be surprised and delighted by the level of detail on board.
The exclusive nature of the experience is reflected in the excellent personalized on-board customer service our guests enjoy.
Customize your experience